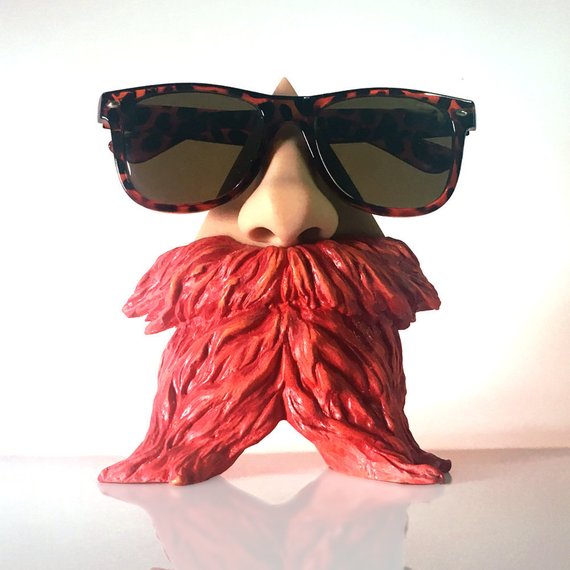 Bearded Nose Eyeglass Stand
A bearded nose eyeglass stand, standing. 
This bewhiskered bro will hold your specs in style. 
The listing offers 3 color options, but more colors are possible - blond, grey, white - Bluebeard, anyone?
If you would like another color just ask.
These are cast in sturdy urethane resin and have a satisfying heft.
A metal bracket on the back holds the glasses stems in place.