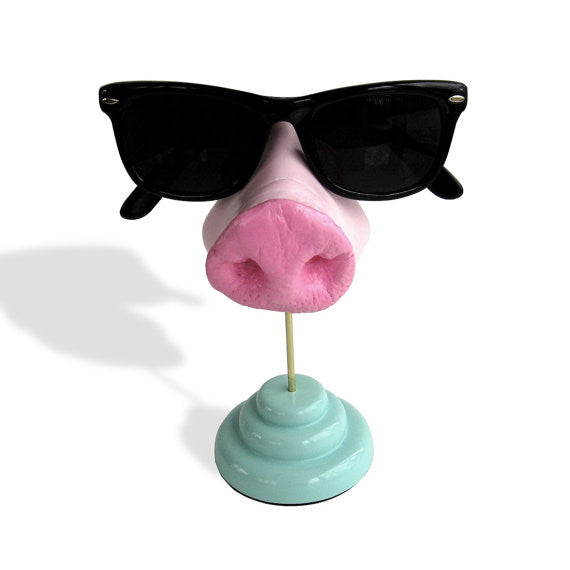 Pink Pig Snout Eyeglass Holder
This little piggy stays home and holds your specs when you don't need them: reading glasses, sunglasses, regular everyday eyewear.
Hand cast in durable resin, polished and painted. A bracket on the back holds the glasses stems. Felt bottom.
This dandy porcine perch is a thoughtful gift for the barnyard lover in your life.
Glasses not included.