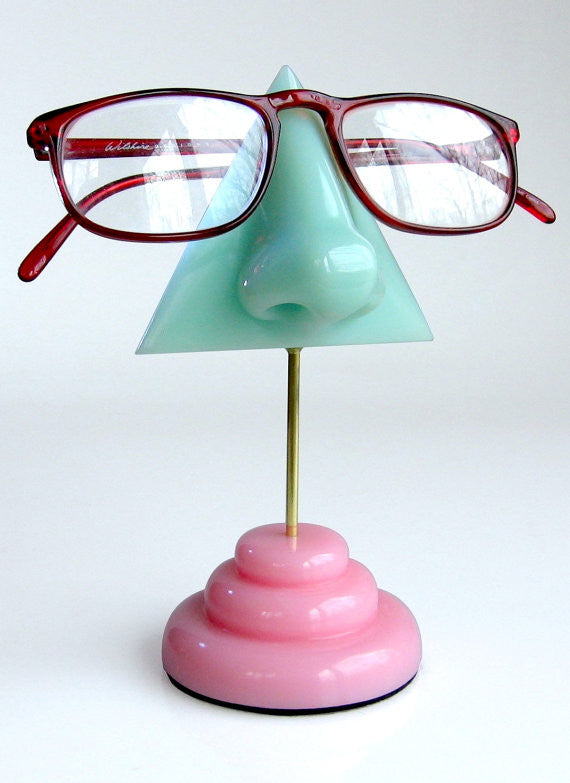 Mint Nose Eyeglass Stand with Pink Base
A lovely little mint green nose eyeglass stand for your glasses. So you will always nose where your spex are.

The triangular nose eyeglass stand cast in mint green dyed polished urethane resin, supported by a brass rod inserted into a pale pink beehive shaped base. A hook on the back holds the glasses' stems. Approximately 6" tall (15.5 cm).

Glasses not included.