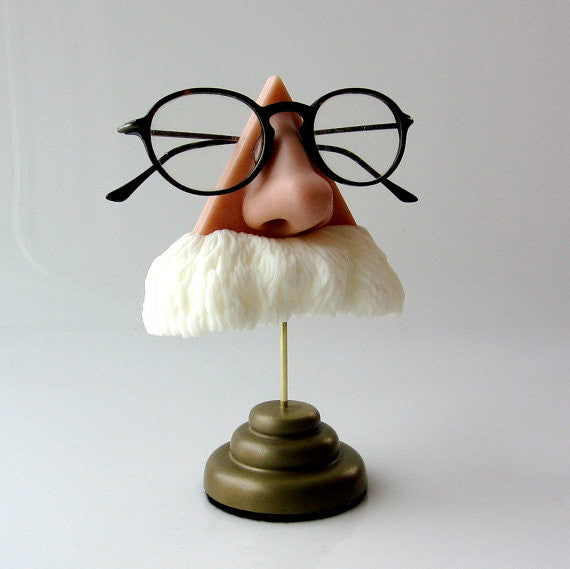 Big White Mustache Eyeglass Stand for Your Favorite Einstein Lookalike
A magnificent eyeglass perch featuring a billowy white mustache as sported by the likes of Albert Einstein, Mark Twain and God himself, if one is to believe Michelangelo. And who am I to argue with Michelangelo?

Cast in solid masses of durable urethane, with a felt bottom. Base is cold cast (bonded) brass. A bracket on the back holds the glasses' stems in place.

Approximately 7" tall (20 cm).
Go ahead: flatter your forgetful grandfather or goofy uncle with a unique gift that is as handsome as they are and super useful.